Offer an original, unusual and personalised gift!
Order GIFT CARDS online, they are available today. You will receive them in "Letter Suivie" directly to your home.
GIVE THE PLEASURE and ENJOY THE PLEASURE of offering an activity that is unusual, fun and delicious. Stroll in Nature and the fabulous Vineyards of the Rhône Valley.
They are valid for 1 YEAR; from 30 € !!! An unforgettable moment and experience.
Whatever theme you choose, you are sure to please.
Discovery excursion in a territory with a thousand moods, while piloting this extraordinary machine that is the Segway gyropod.
The "Oeno Circuits" include the excursion followed by a tasting session.
The GOURMAND CIRCUITS (n°40, 19 and 20) are composed of a TOUR with TASTING and a MEAL at the restaurant (price for 1 person).
Complement your GIFT CARD by offering a bottle (75cl) of our selection of "Grands Vins" of the Rhône Valley. It will be given to you on your return from the visit.
CHOOSE YOUR GIFT CARD among the circuits proposed below.
The dates displayed correspond to the sales period.
Gift Cards are valid for ONE YEAR from the date of purchase.
Alcohol abuse is dangerous for your health, consume in moderation.
OPEN 7 days a week - Segway Gyropod excursions in the vineyards, countryside or villages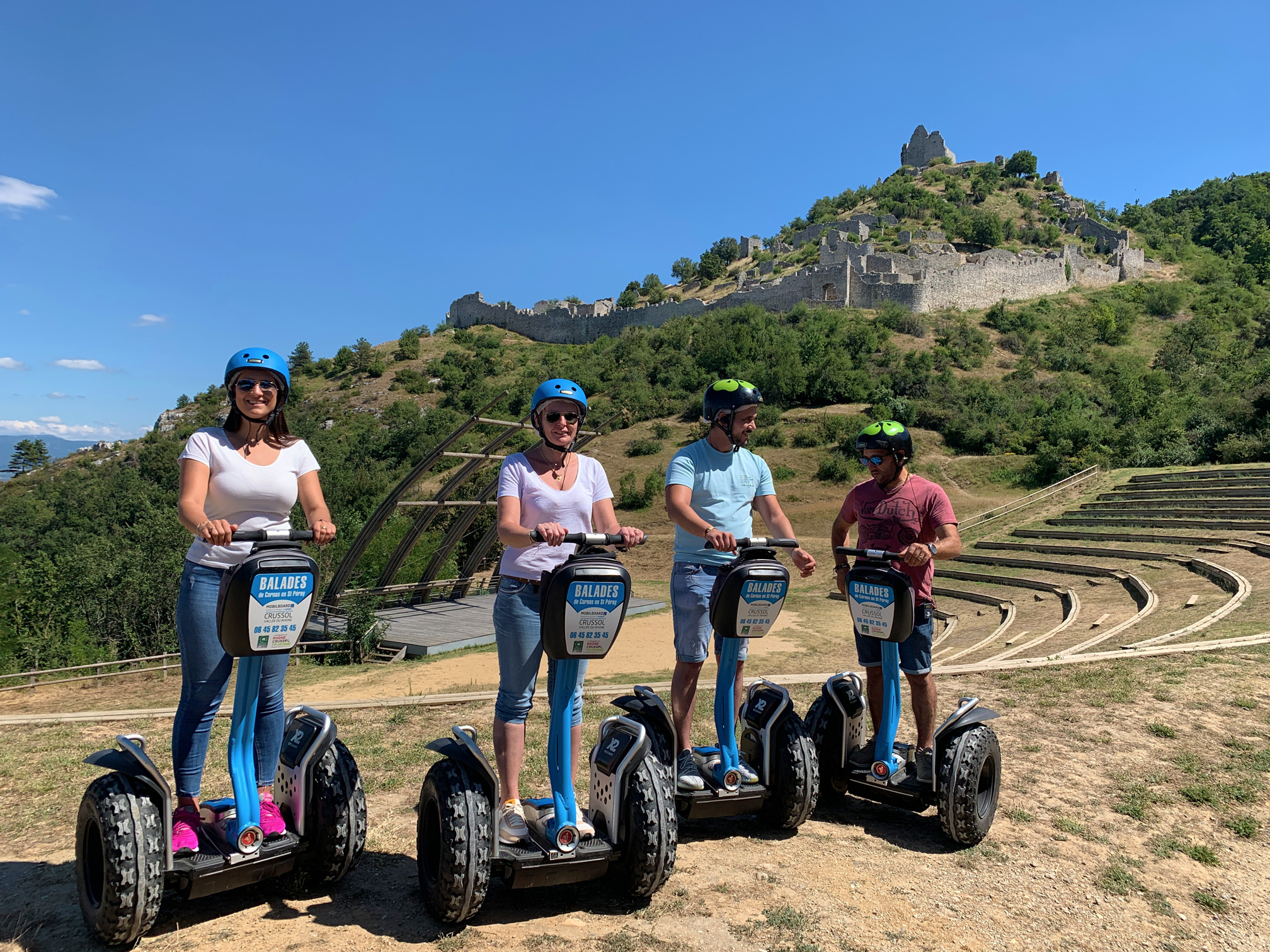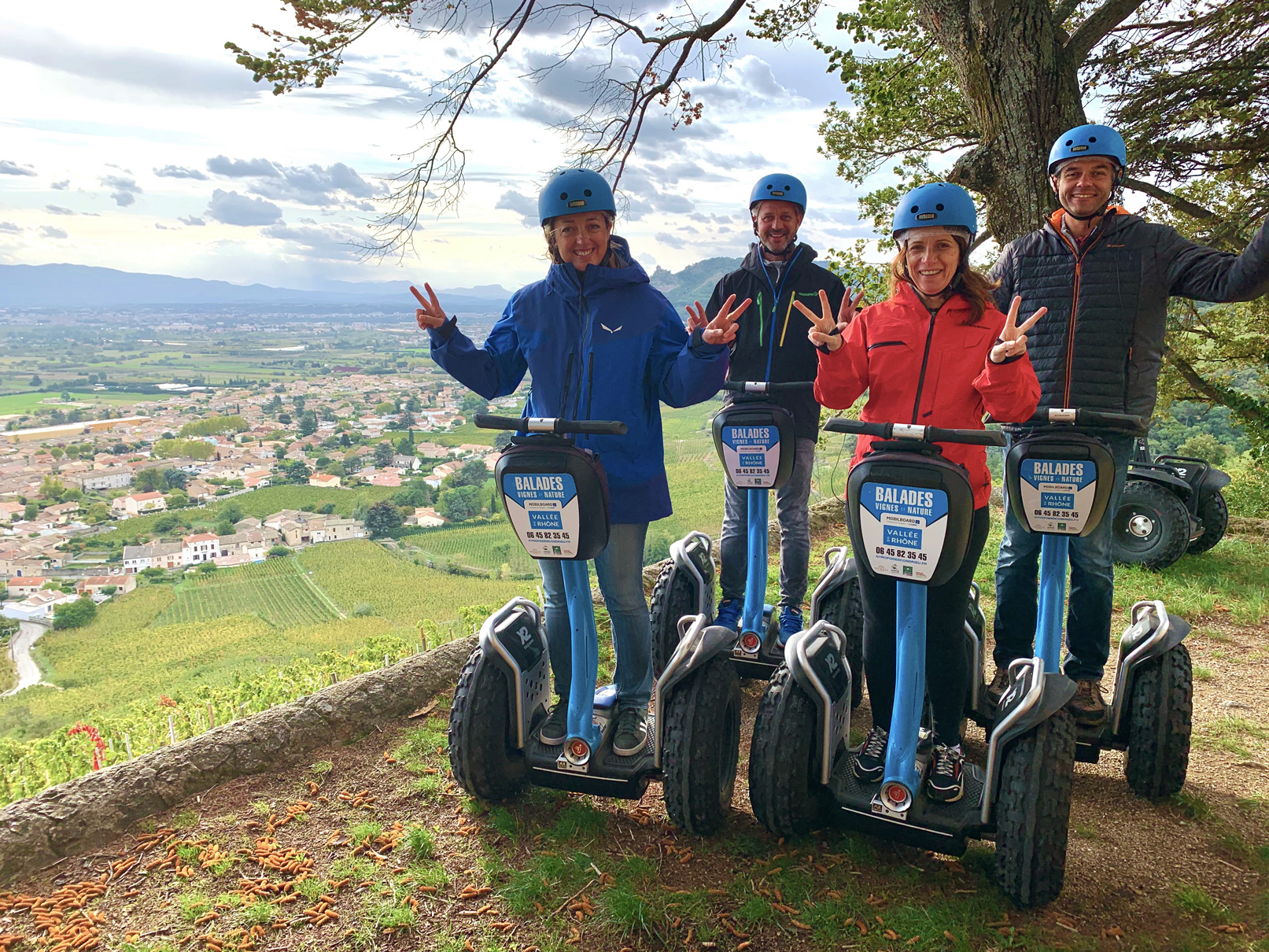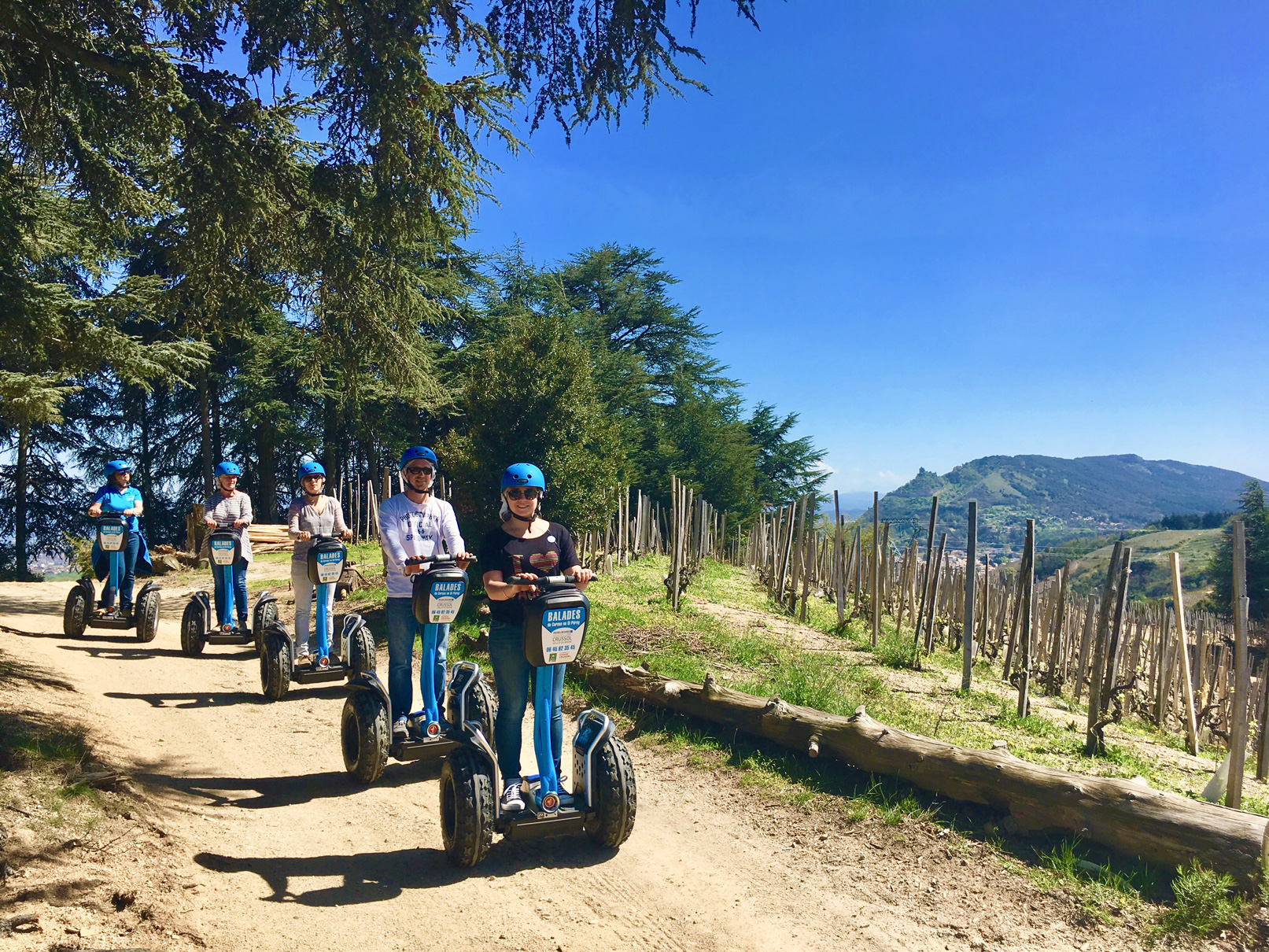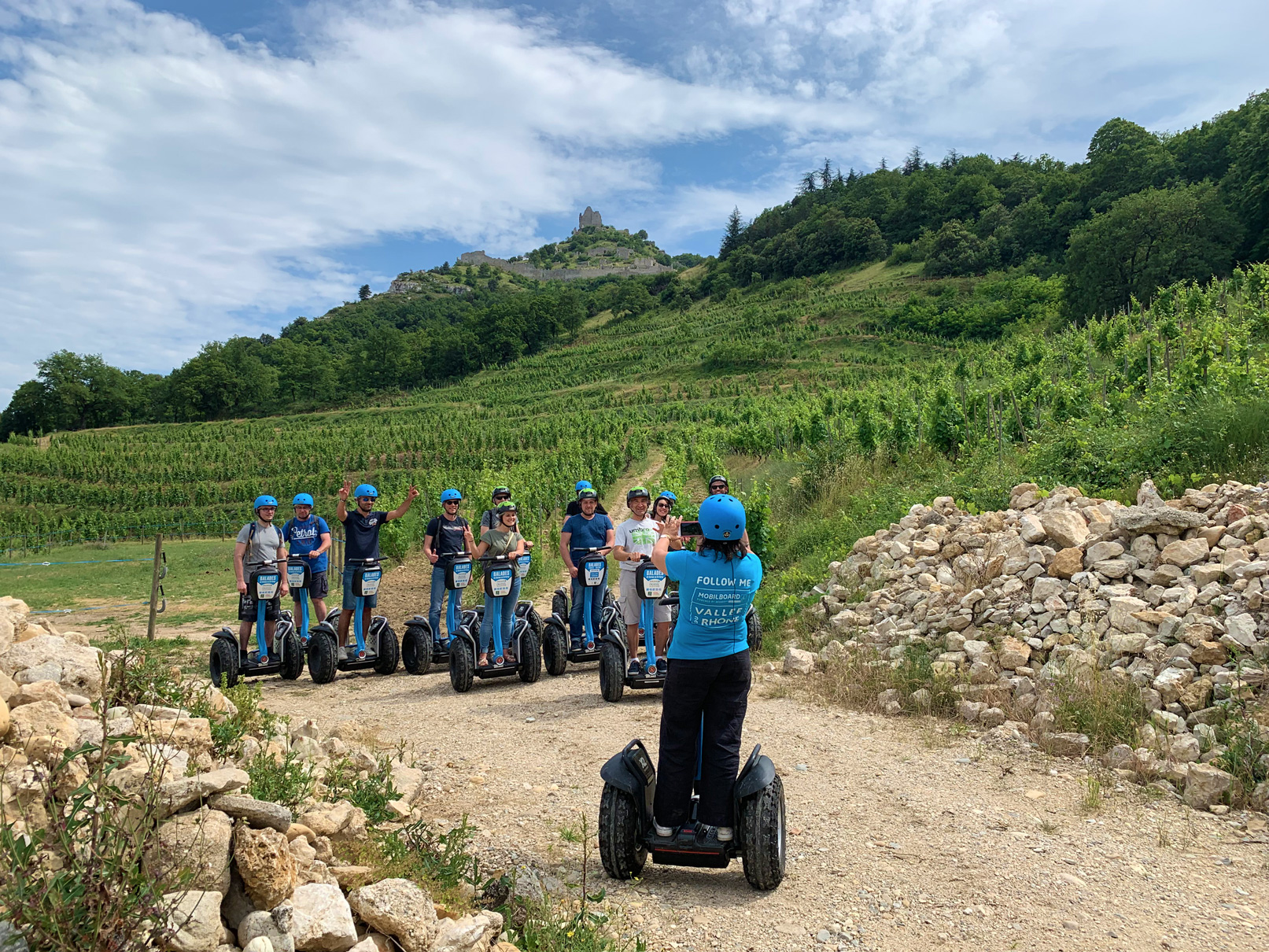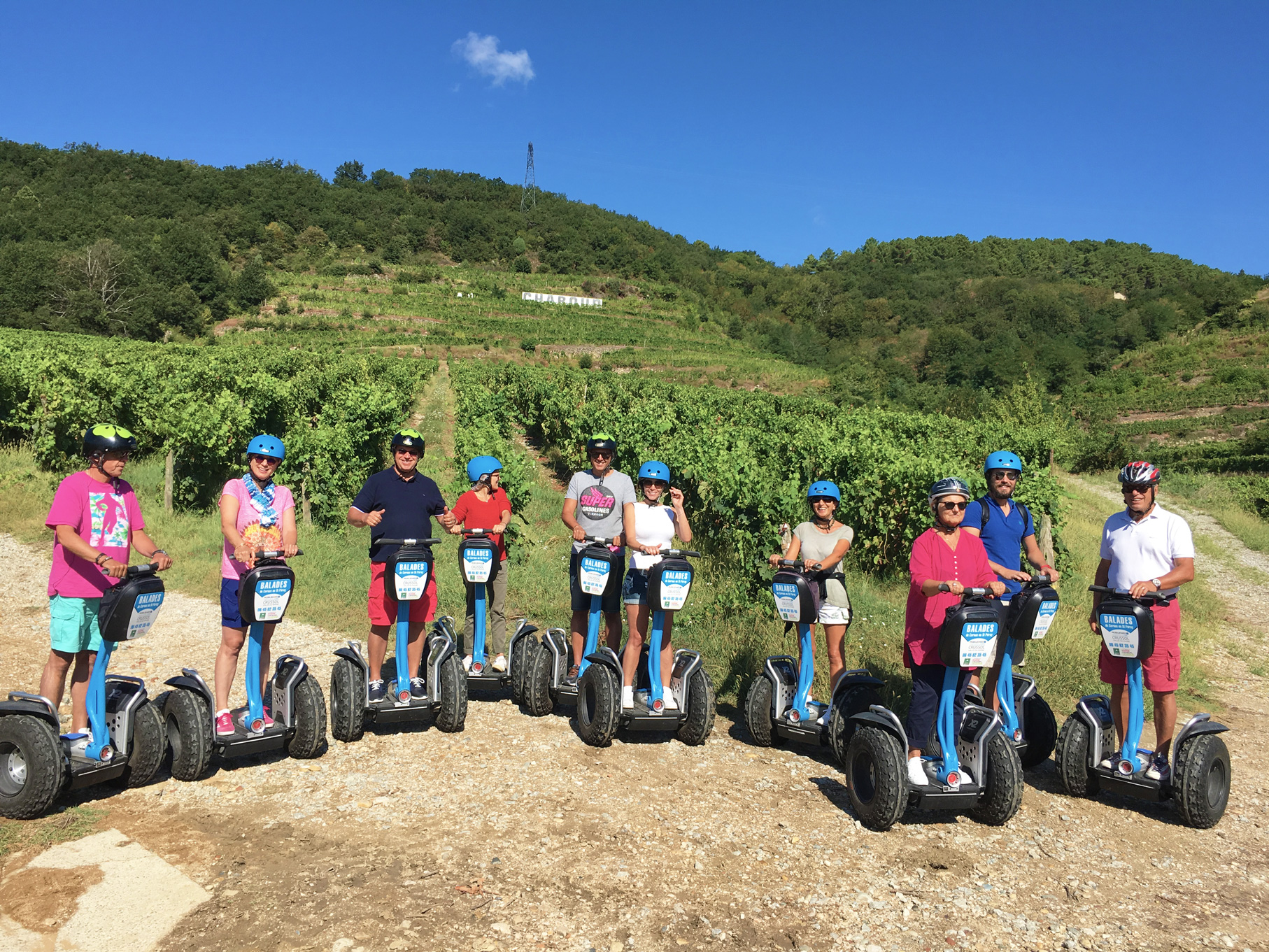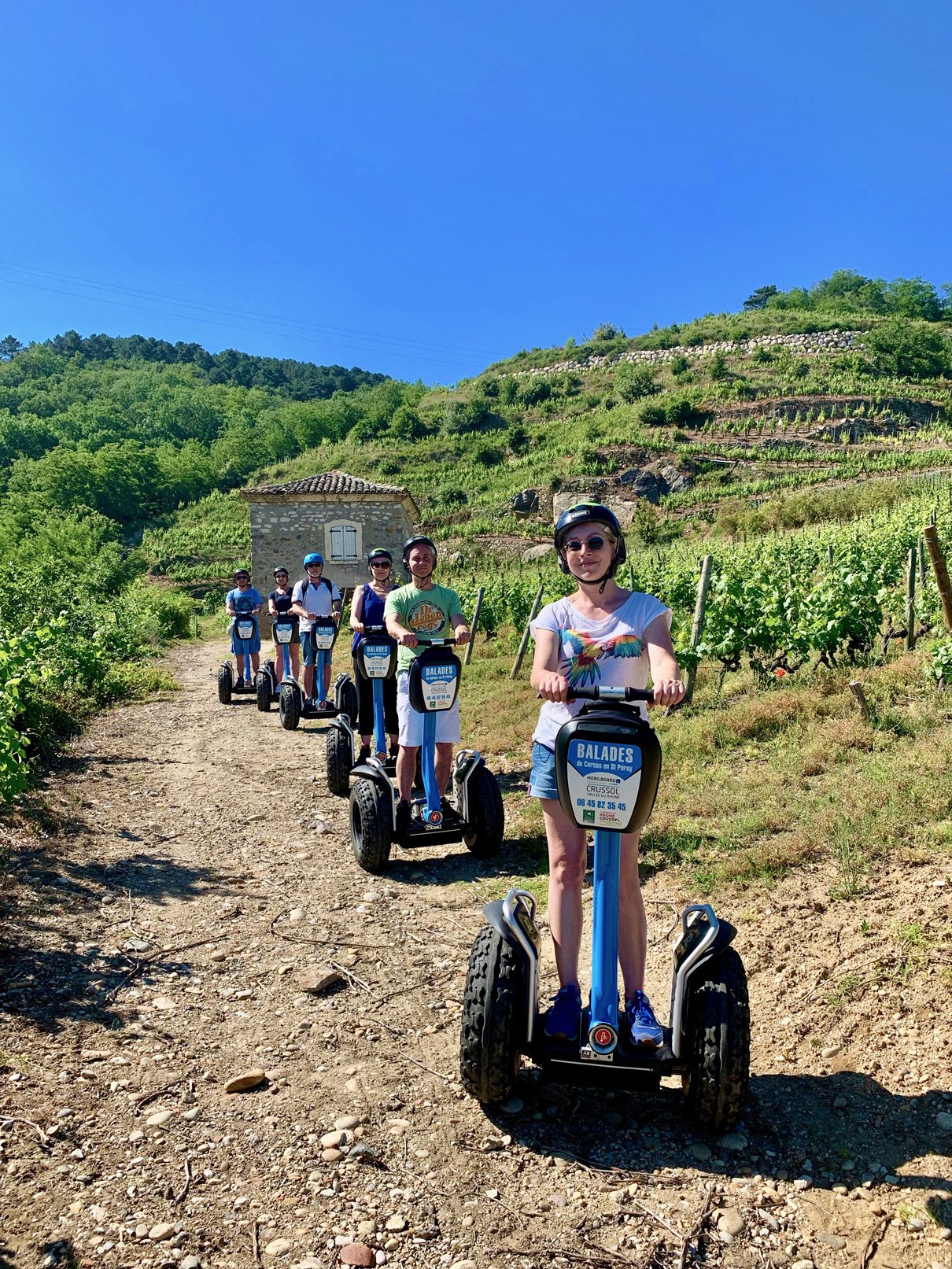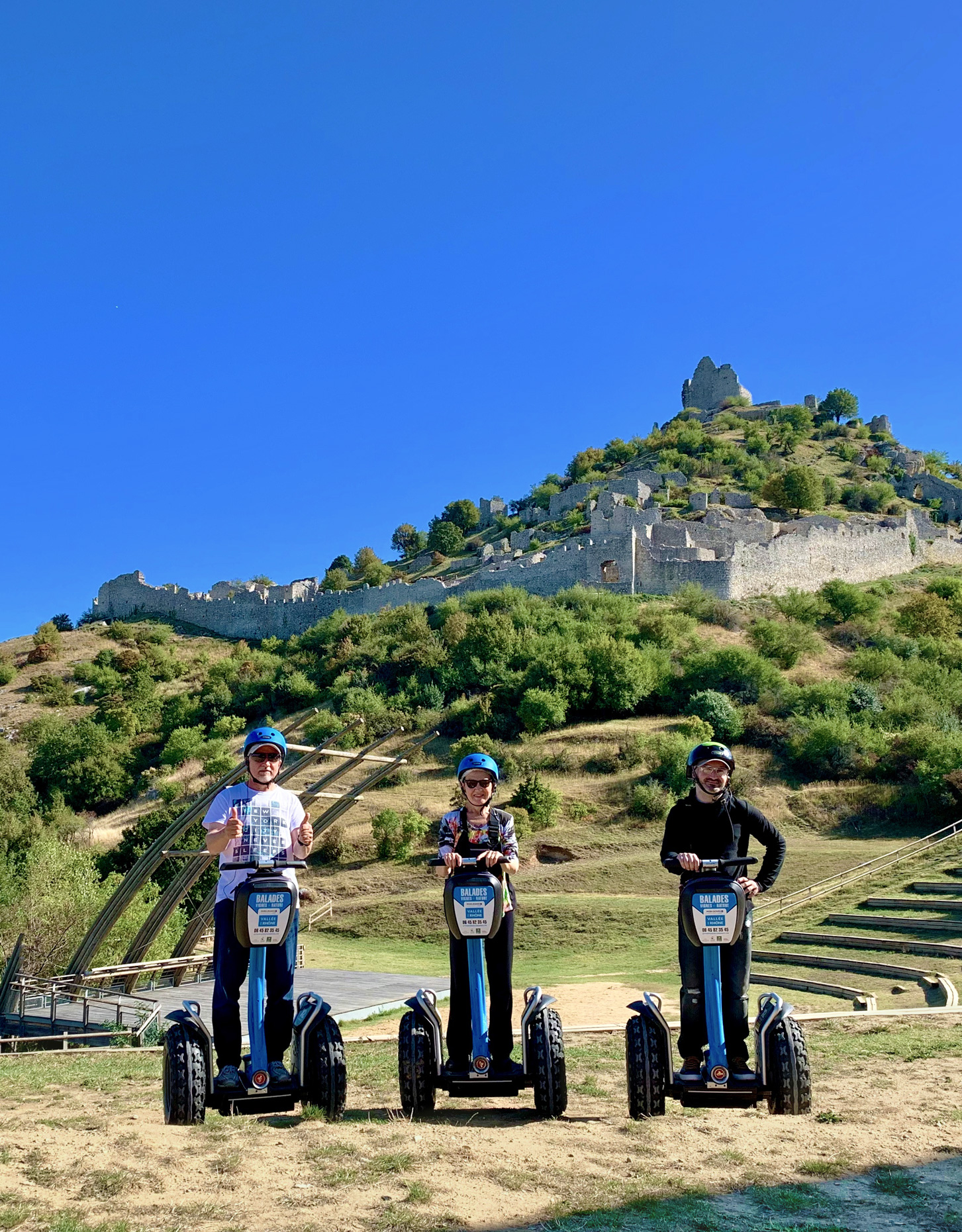 Discovery of the Treasures of Saint Péray and Cornas. Segway rides in the Vineyards, in the Outdoor and Urban areas.
FOUR OFFERS with a variety of themes are available to you today.
OPEN EVERY DAY according to our current availability, with reservation mandatory. Please select on the calendar at the bottom of the page.
The starting point of all the tours is : PARKING DE MARCALE à SAINT PERAY (along the Mialan river)
On circuits n°22 and 23, you can choose to visit the vineyards of St Péray or Cornas.
N°21 - CIRCUIT 1h00 to 35 € per person - Discovery of Saint Péray, the village and its History, the banks of the Mialan river.
N°23 - CIRCUIT 1h30 to 49 € per person
- VIGNOBLE de ST PERAY - With discovery of the village and ascension to the Château de Crussol - panoramic view
- VIGNOBLE DE CORNAS - With discovery of the village and its heritage treasures, a ascension through the vineyards with a view over the whole Rhône valley.
N°22 - CIRCUIT OENO 2h00 à 59 € per person - N°23 with tasting
N°24 - CIRCUIT OENO 2h30 at 69 € per person - The most complete visit of the 2 Appellations Cornas and Saint Péray, with tasting.
The time indicated includes the time to learn to manouever the gyropod (10-15min), the time of the excursion, and for certain circuits (Oeno type) the time of the tasting (30min).
Please fill in the form, which will be sent automatically to the site managers. Be as precise as possible, and indicate your e-mail address to give us a chance to contact you.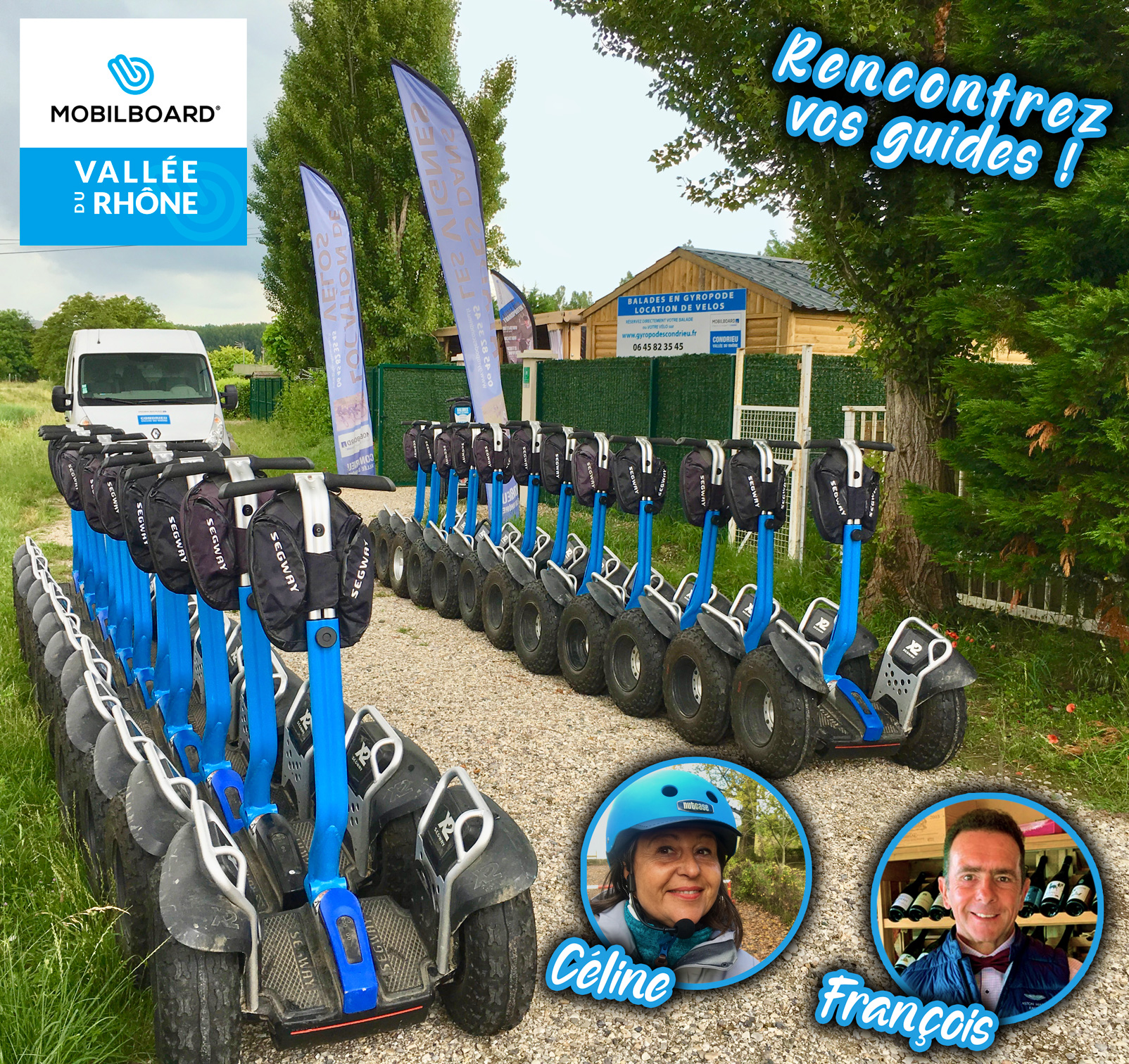 INTUITIVE TRACE
Mobilboard Vallée du Rhône
Rhône Crussol Tourisme
1, rue de la République
07130 SAINT PERAY
Téléphone : 06 45 82 35 45
reservation@gyropodescrussol.fr